Home > Fabrics by Themes
We have thousands of fabrics and not all belong in just one group or area. For now we have all fabric groups listed 'as-is' however we are currently reworking all the fabric groups in addition to adding around 5k more fabrics. Have patience with us as we working to get all of our amazing fabrics online and organized!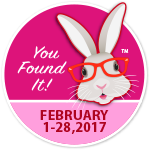 YOU FOUND IT! Thanks for hopping,
be sure to also check out some of our fabric by Collections!