QUYLTE is the best way to experience fabric shopping!

Open locally Tues thru Fri 9am to 3pm CST. Need to shop when we are closed? Let us know and we can open the store for you and your friends (Most of us have Church on Sunday though).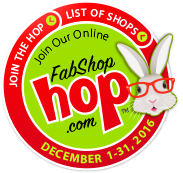 BUNNY HINTS:
Bunny decided to look at all of our fabrics that we have grouped up by various collections. An easy way to shop!

©

2016 QUYLTE, Inc
A Bear Paw Quilt Co.
www.quylte.com
117 W. North Ave.
Flora IL 62839